A native of NYC, Pat Stack has lived in Northern Virginia since 1980 and in Oakton since 1991. Pat is the daughter of a New York City firefighter, who left County Waterford, Ireland to find opportunity in the US. She and her two siblings grew up in a modest apartment in the Bronx. Pat was always academically inclined and intellectually curious. Graduating first in her class from an all-girls Catholic high school in 1971, Pat won a National Merit Scholarship and an additional scholarship to Princeton University and was one of only a small number of women admitted to the class of 1975 at Princeton (the third class to admit women to Princeton). She later left Princeton to return to her native city and completed her degree at Columbia University, cum laude. Pat then went on to earn a JD Degree in 1980, at the University of Pennsylvania Law School.
Marrying in 1980, Pat and her husband moved to Northern Virginia to begin careers in DC. Pat practiced law at a small firm in the Watergate Office Building, while her husband, a native of Australia, worked at the International Monetary Fund. Three children (Will, Brendan, and Nora) were born in the 1980's, and Pat balanced practicing law with raising children for much of the following decade. In 1982, the family moved to Vienna, and in 1991 they moved again, to Oakton.
In 2001, following the death of her husband in 1999, Pat decided to enter the world of real estate, as a way to support the family while remaining close to home. Initially, she saw this as a short-term temporary financial solution. She anticipated that, within a few years, she would return to the practice of law. But, within months, Pat realized that she had found her calling, and a career was born. Within 2-3 years, Pat had built a substantial real estate practice and was quite well-known in the Northern Virginia real estate industry.
Pat and her two associates sold $450 million in Northern Virginia real estate the last 5 years. An exceptional accomplishment for a team of this small size. She prides herself on the "boutique" nature of her real estate practice and tries to make sure that each and every client leaves the settlement table knowing that their particular objectives and their personal goals were accomplished in the most professional manner possible.
Above all else, Pat Stack considers the financial outcome of her client as her overriding objective, in every transaction. The best outcome, in the most economic period of time, is her goal, and she and her team work tirelessly in that direction. Pat's extraordinary education and legal background are absolutely key to achievement of this objective, and she prides herself on bringing the best of herself, her character, and her education to your service.
"Lawyers really DO make the best Realtors."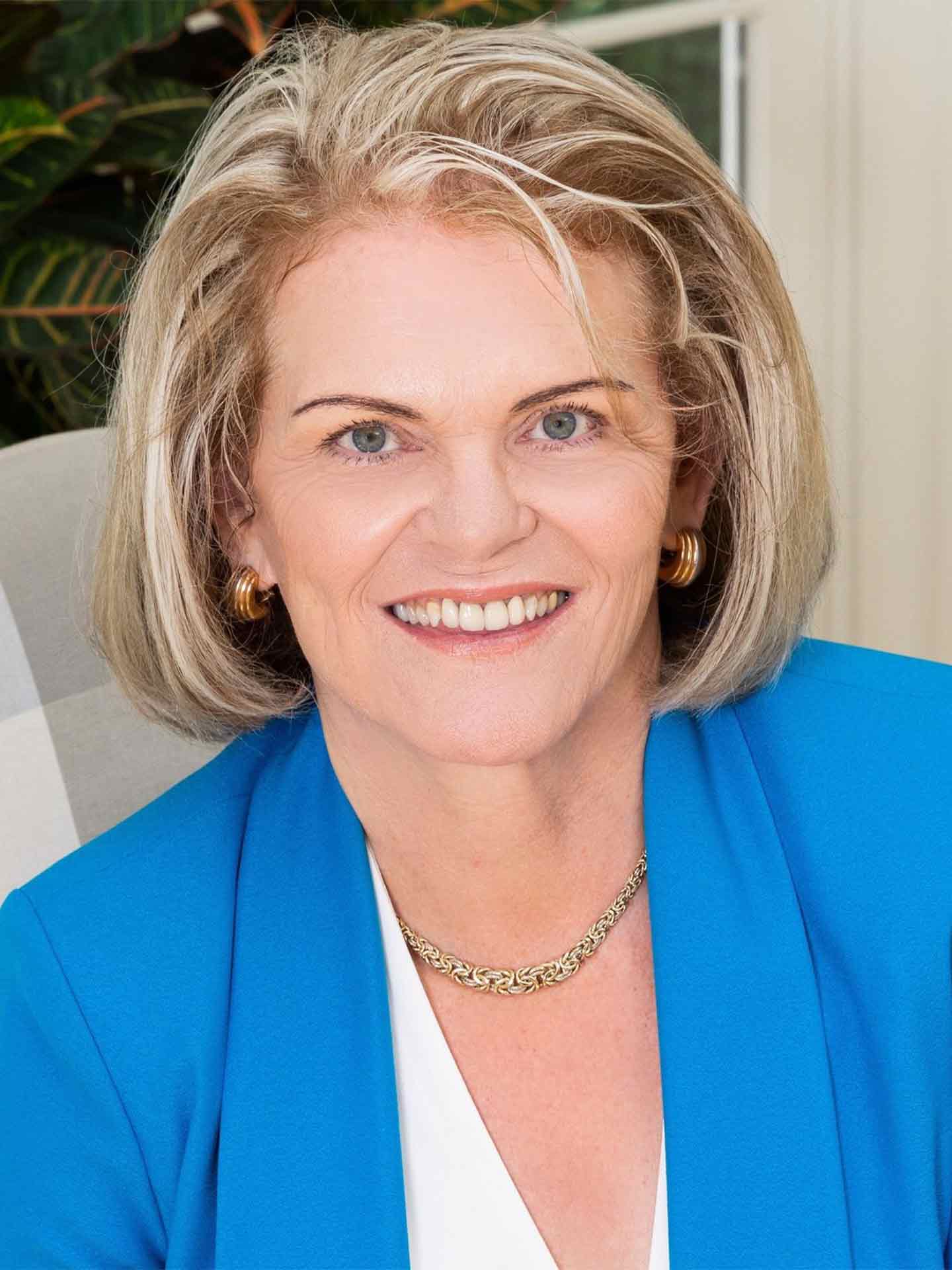 Professional Affiliations
National Association of Realtors
Northern Virginia Association of Realtors
District of Columbia Bar Association
Education
Princeton University
Barnard College
University of Pennsylvania Law School
Family
William, age 38
Practicing Law in Vienna
Brendan, age 35
Licensed Personal Trainer in Florida
Nora, age 33
Licensed Attorney
Hobbies
Travel
Gardening
Reading
Weichert Realtor in the Nation
Years Experience as a Leading Realtor
Million Sold in the Last 5 years
Pat Stack and her team are located in beautiful downtown Vienna in the "Weichert" building at 156 Maple Avenue East, adjacent to the bike trail and across from Whole Foods. 
We welcome you to contact Pat at 703-597-9373 or email pat@patstackhomes.com. We look forward to hearing from you.